Auckland's K-fried chicken craze fires up demand, expansion plans.
By Ricky Matthew
Auckland – It seems that the public's appetite for K-pop music, K-dramas and now K-fried chicken has no limits. In Auckland, the increasing popularity of Korea's favourite fast-food dish – the droolworthy Korean-style fried chicken – has led to the opening of numerous restaurants and takeaways to cater to the demand.
The latest entrant to the market, a rapidly growing global food chain from South Korea – Nene Chicken (NeNe means Yes, Yes in Korean) – reported that over 600 customers streamed into their first store when it opened its doors in Lorne Street on 8th September.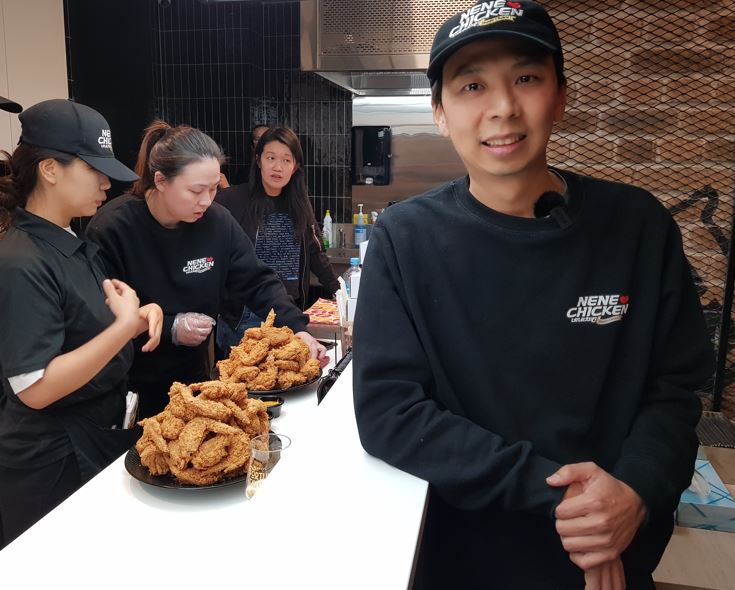 Announcing the resounding success of the launch, Marcus Teh, general manager for NeNe Chicken said the company met its revenue target for the week within the first three days of opening.
"In addition to those wanting to purchase franchises, the outlet was popular with retail customers with an average transaction value at $40 – which was surprisingly high."
"We were overwhelmed with how excited Kiwis were to try the food, and we ended up having to close an hour early on the first two nights of trading as we ran out of chicken, potatoes and even flour. We just did not expect it to take off just as quickly as it did so have now increased all our orders to suppliers," he said.
Teh says he is thrilled with the early success of the brand in New Zealand which is already thriving in Australia.
The New Zealand menu offers a delightful array of Korean fried chicken flavours, including Original, Swicy (sweet and spicy), Bulgogi, Garlic, Snowing Vegetable, Snowing Cheese, and Freaking Hot.
Hyun Chul Ho the Chairman of the parent company in South Korea, suggested that we try their Snowing Cheese flavour which is extra special. He emphasized the authenticity of their recipes as all these flavours are imported directly from South Korea. "We make it in South Korea and then export it to New Zealand."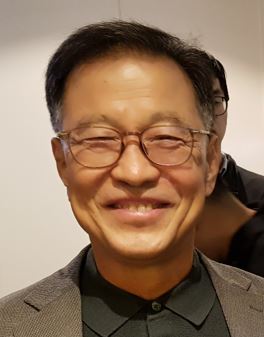 In addition to their mouthwatering chicken, the company offers its own brand of lager, the signature Kimchi Burger and a variety of Korean side dishes, such as Corn Cheese, Tornado Potato, and Black Rice.
At the media pre-launch event on 7th September, guests who were enjoying the range of flavours on the menu expressed their enthusiasm for NeNe Chicken's arrival in Auckland. One Kiwi marketing executive said: "I love hot chicken, and NeNe's 'Freaking Hot' flavour is right up my alley." Her colleague added: "Fried chicken and hot fries is a New Zealand favourite, just like KFC, and this is probably the next big thing."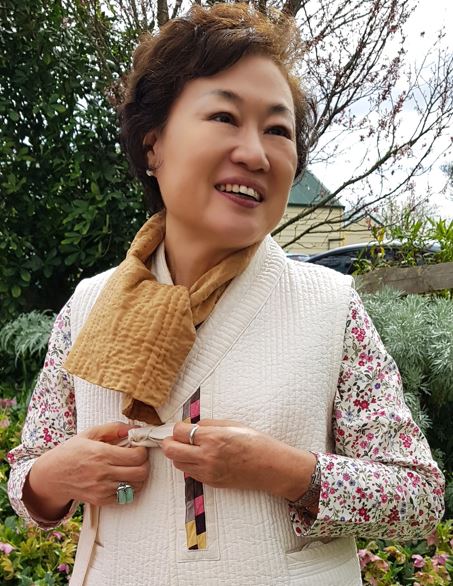 Meanwhile Sabrina, a Korean 'Hanbok' (Korean traditional dress) importer, gave her take on why Korean fried chicken is so unique and in South Korea. "The Americans introduced fried chicken to us during the war (Korean War). But Koreans have changed it completely. Korean traditional food is less greasy, so the fried chicken had to be changed to appeal to Korean palates. My favourite flavour is soy, but I think the original flavour and sweet and spicy are the most popular in Korea."
Elaborating on the Korean friend chicken craze within South Korea, she said that "there are more Korean fried chicken stores in Korea than there are McDonald's stores across the entire world. That's amazing to think about because Korea is not so big (country)." (A quick google search reveals that there are 50,000 fried chicken restaurants in Korea and 40,000 McDonalds in the world.)
NeNe Chicken has ambitious plans to ignite the fried chicken frenzy within New Zealand. The Lorne Street store will be followed up with locations in Newmarket and Sylvia Park. The company aims to open 18 stores across the country including tourist areas like Queenstown in collaboration with their partner, ST Group.
However, a surge in interest from potential franchisees has meant the nationwide roll-out will be brought forward two years to 2026.
The investment in the brand footprint throughout New Zealand will be in excess of $15 million, with 275 workers employed and an annual revenue of $75 million.
BACKSTORY:
ST Group holds the exclusive franchise and license rights to NeNe Chicken along with three other internationally popular food and beverage brands, PappaRich, Gong cha and Ippudo in New Zealand.
NeNe Chicken, which was established in South Korea in 1999, has quickly become a dominant player in the international market. Its presence extends to several countries, including the USA, Canada, United Arab Emirates, Hong Kong, Taiwan, Thailand, Malaysia, Singapore, Australia and Japan. With over 1,100 restaurants worldwide, including 40 in Australia, this expansion into New Zealand marks yet another milestone for the brand.
NeNe Chicken's expansion isn't stopping in New Zealand. Next month, the chain is set to open its inaugural store in the Philippines, revealed Hyun Chul Ho, the Chairman of the parent company in South Korea. Located in the Mall of Asia, right across from the renowned Filipino franchise Jollibee (who serve the 'Chickenjoy' fried chicken), this move showcases their readiness to compete with local industry giants.